Here is the next post of "Baby Must-Haves" broken down by topic.
Let's tackle eating solids and baby-led weaning!
What products do you need to be armed with in order to tackle mealtime when your little one is ready for solid foods. While solid foods don't typically start until 6 months old (consult your pediatrician for exact timing) I did like registering for these items before the baby came so that I was prepared. You would be surprised how fast 6 months sneaks up on you. The following are my recommendations for Baby Must-Haves: Baby-Led Weaning based on my own experience. For the safety of your baby, please do your own research and follow the American Academy of Pediatrics guidelines.
This post contains affiliate links. For more information, see my disclosures here.
resources
When thinking about starting solids I was scared. What if my baby choked/ What size do you cut the food in? Should you start with baby cereal, purees, solids? The overwhelm set in. After doing our research and talking to our pediatrician we decided to do baby-led weaning (simply meaning solids over purees). We did however do some purees but let him feed himself (crazy messy but he learned how to use his utensils very quickly). We started with avocado and then bananas. In order to educate ourselves we of course talked to our pediatrician and used the following resources.
Course on baby-led weaning: Baby Knows Best
IG resources:
products
Plates/Bowls– these plates are the best! They stick to your high chair so that your little one does not pick up and throw their whole plate (it happens). They also are super easy to clean. We have 3 so that we can get through a whole day without washing them. The bowls are great too.
Bibs– I prefer all silicone bibs. The reason is they are super easy to clean (dishwasher safe) and roll up small so that they are easier to travel with.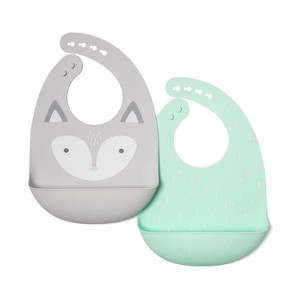 Utensils– To Start: These were the first utensils we introduced and they are still his favorite. The handle is the perfect grip for little hands and the fork, spoon combo is amazing.
When he got older: He wanted to use utensils like we were using. I did not want to give him our forks because I thought they were too sharp for him. These are perfect and he loves them.
Cup– we have and use all of these.
Open Cup- This was the first cup we introduced. We read the importance of learning to drink from an open cup to strengthening your upper lip.
Sippy Cups- these are the best for at-home use. We put milk in one, water in another, and juice in a third (for those days of constipation).
For travel- Water bottle– this is great because it fits in the cupholder of my little one's car seat, easily fits in the bottle pocket of my diaper bag. We love it for on the go. This water bottle is a straw so you need to ensure your little one is comfortable using a straw. I believe it says 18 months but we started using it at 8 months.
High Chair- This one is affordable and great quality. While there are many fancier and pricier options with more features, this is the highchair I recommend. It has a simple design, is easy to clean, and works so well.
Food Pouch Topper– We did not use pureed baby food pouches often but for travel they are AMAZING! We use these toppers so that the baby does not squeeze the puree all over the place and it is better for their teeth.
Baby Food Freezer Trays– I did make a few batches of baby purees and I would freeze them in these trays and pop them out and heat when I needed them. It is super helpful to have frozen purees on hand for those days when you are out of fresh baby foods and waiting on a grocery trip.
While there are so many products on the market, I hope this helps you narrow down your choices to truly the baby-led weaning/solid food must-haves.  Please share this with other expecting families who you feel could benefit from this.  Subscribe to our email list to get informed when I release the next "Baby Must-Haves" article.  Also, comment below if you think I missed anything or you have a favorite product I did not include.
Read more: